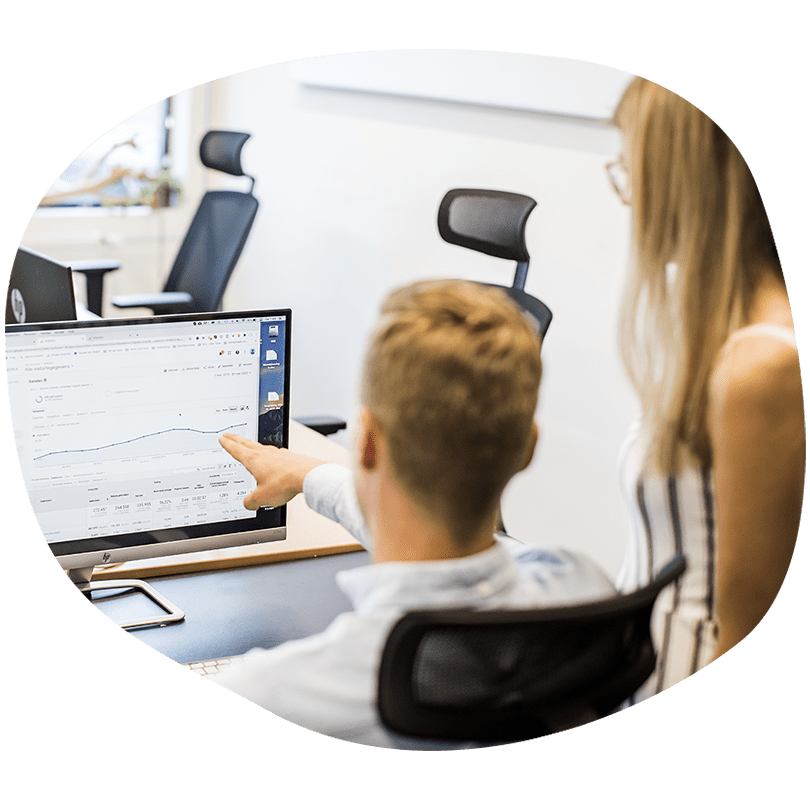 Search engine
advertising (SEA)
.
Are you looking for more warm leads or simply more sales? Then search engine advertising is what you need for your organization. With search engine advertising you show up right at the top of the paid search results in Google or Bing. With SEA (or also called SEM search engine marketing) we focus on answering the user's search query with your personalized ads. In the end you only pay-per-click (ppc) or with highly optimized campaigns you pay per conversion. The higher the quality of the ad account, the lower the price per click or conversion.
At Mediaworx our approach is hands on and performance driven. People sometimes see us as 'just' advertisers, and that is exactly right. However we see digital advertising as much more than building ad campaigns. Advertising is only one small part of the overall strategy.
Are you just starting out or do you want to scale up your existing campaigns, we develop a custom strategy for everyone.
Instantly at the top of Google or Bing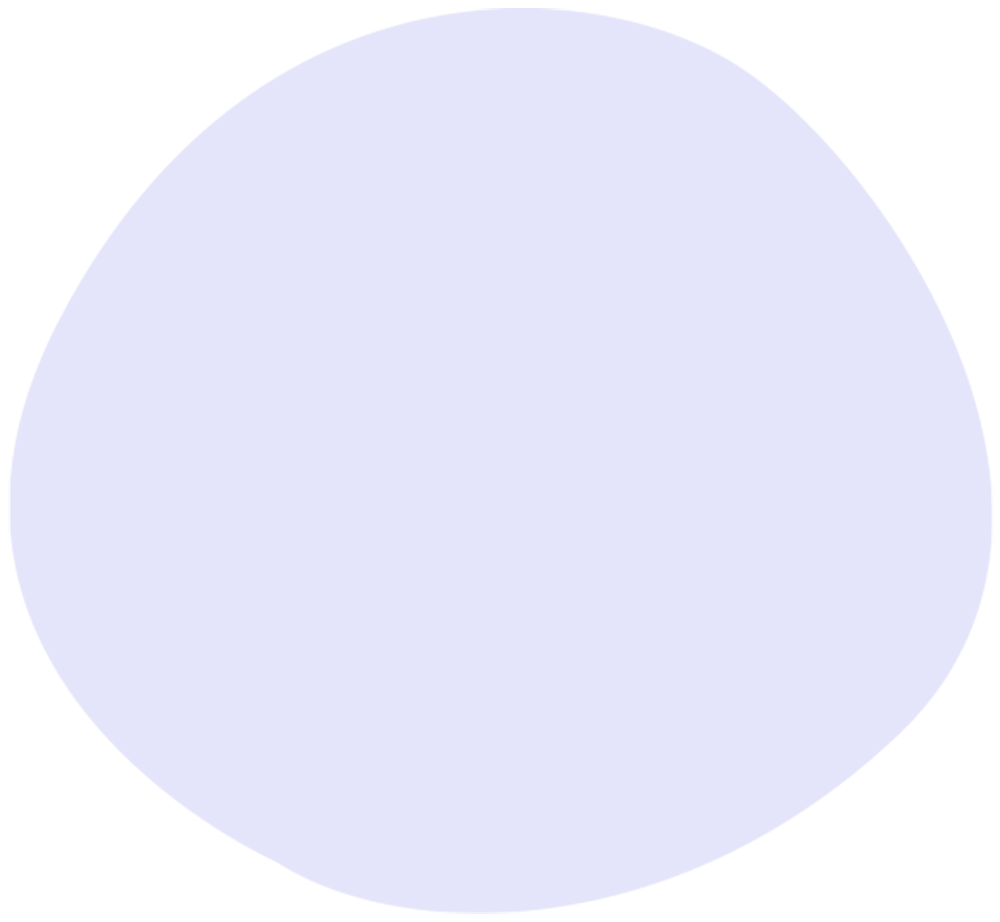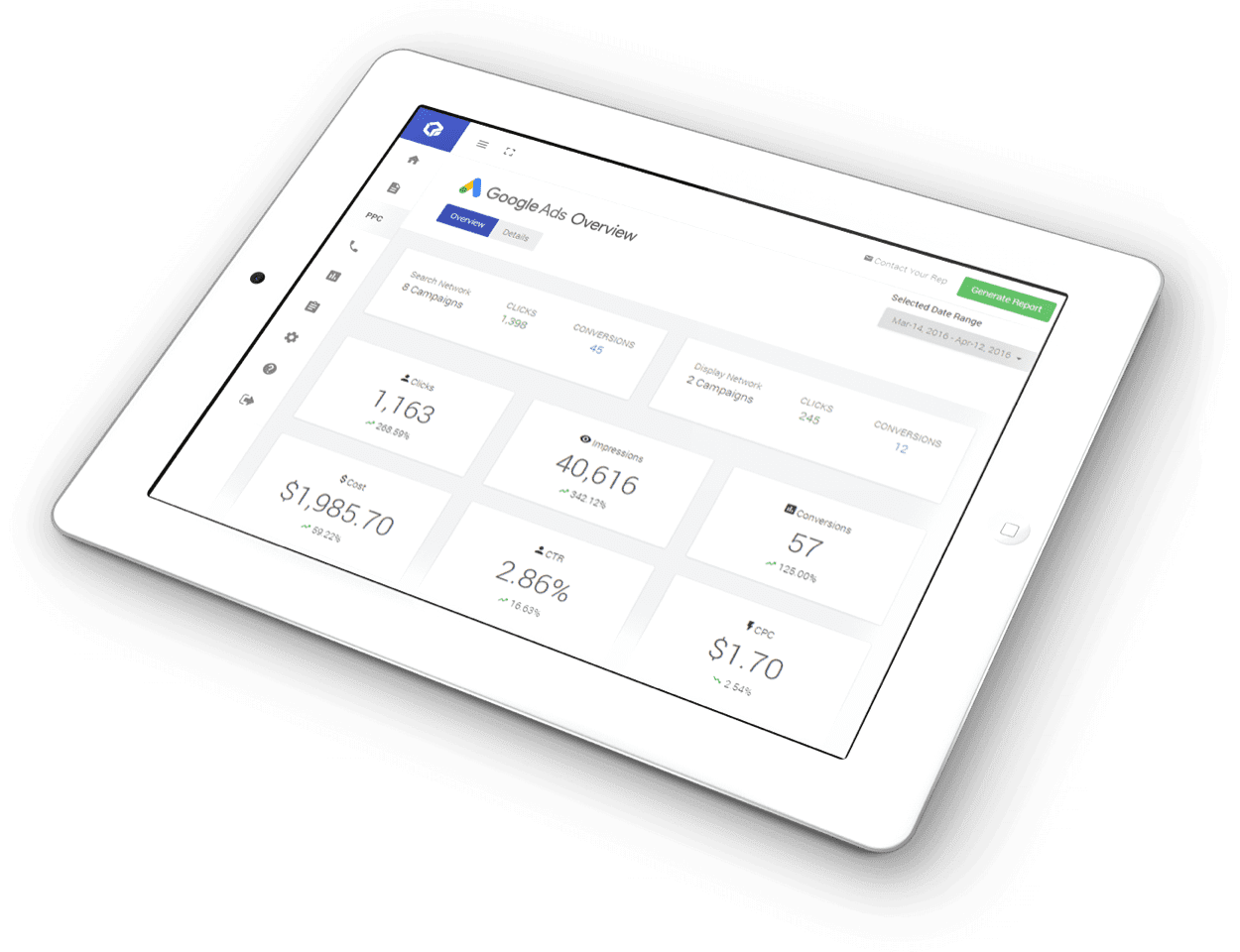 Real dedicated specialists

1:1 Ad-to-page experience

Comprehensive reporting

Google & Bing certified partner

We keep it simple – one flat fee

Conversion focused from A to Z
1

Analysis & first meeting

At first, we look at the possibilities prior to meeting you, the company and your goals.
2

Strategy & proposal

With your set goals, we work out one strategy that fits your growth plan, targets and budget.
3

Development & Implementing

As soon as our proposal is approved we dive into the development of the strategy, to implement for your business.
4

Learning & Optimizing

Data driven, we learn and optimize your strategy to make it a successful and scalable funnel.
5

Scale up

Now we are really ready for growth, are you?
Google Search Ads
The quickest way, and yes also the best spot to be is in the top of the Google search results page. On your smartphone they take up just about the whole screen. Of course we are talking about Google Search Ads (previously called Google Adwords).
Google Ads is one of the most successful ways to reach your target audience at the exact right moment. Your target audience searches and we make sure that you're showing up at the top of Google to get the most relevant traffic to your website or landing page. Best of all, you only pay per click or per conversion.
Google Shopping
If you have an e-commerce site and are sales leading, then Google Shopping is a must for your online marketing strategy. Google Shopping is one of the best ways to showcase your products to your specific target audience. Google Shopping or Product Listing ads (used interchangeably) enable businesses to set up campaigns that display product images, descriptions, and titles to potential buyers. This kind of display allows buyers to preview products before clicking on ads and being sent to a website. Google Shopping campaigns require the setup of Google Merchant
Center and product data feeds to display ads. In order to run a successful Shopping campaigns it is key to set up your product data feeds properly. Once everything is ready to go we start optimizing your Shopping campaigns based on the fast movers and products with higher margins in order to maximize your ROAS (return on ad spend).
Microsoft Ads (Bing ads)
In a world where Google is as omnipresent as it is, it's important to remember that it isn't the only browser available. Bing is increasing in popularity and market share is rising steadily. Due to this, it is a viable option for people, especially if they are looking for an alternative to Google. Though fewer people are using Bing, it makes advertising on Bing significantly cheaper compared to Google. Advertising on Bing works very similarly with Microsoft Ads (previously Bing Ads) as it does with Google Ads. You bid on keywords based upon traffic numbers. Then, when your ad
is selected and clicked on, you pay Bing for that click. Since Microsoft ads are a fraction of the costs, it is no longer a platform to leave out of your digital marketing strategy.
Let us do a quickscan! and discover the possibilities.
What people
say about us
.
"Outstanding service and results working with MediaWorx. We have seen great results and always appreciate the top level of customer care provided. Speedy, efficient and easy to deal with. Highly recommended."

Nathan H.

Discover Canada Tours
"MediaWorx has done a fantastic job of managing my online marketing presence. I have seen a large increase in the number of quality leads that are generated through their efforts. I would gladly refer them to anyone!"

Tanner S.

Specialized Garage
"Really enjoy working with mediaworx. They delivers quality product at reasonable rates. Very punctual and does what they say they will. Very honest business and I have had such good results that I have had to dial things back a bit so I can handle all the business."

Bryan T.

Concrete Experts
"We've been working with mediaworx for some time now. They are knowledgeable, prompt in service, genuinely engaged and champions of our brand."

Sam I.

VSOHA
"I use mediaworx for my adwords. They have given me value every step of the way. They are always quick to respond and make any changes that I need. They are absolutely experts at what they do."

Hall T.

Bust Energy
"Excellent customer service, greatly improved my customer acquisitions for both my locations. Would highly recommend them for any business!"

Attila T.

Tamas EyeCare