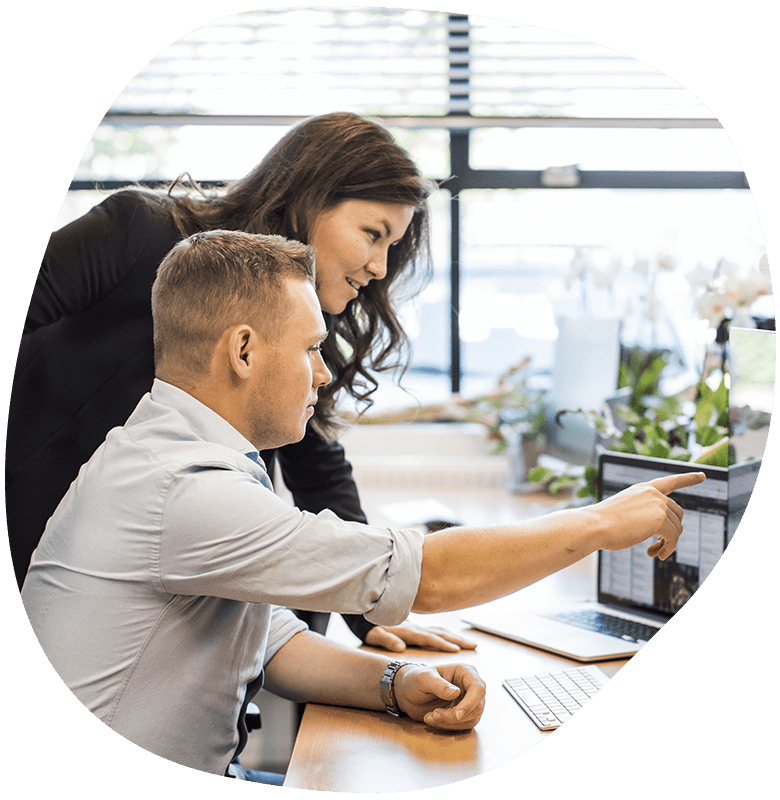 Be there. Not just on search engines. Advertising through social media channels is an extremely effective marketing tool. You can reach your specific audience in no time and target them based on demographics, geography and interests. On top of that we use this data again to find lookalike audiences on platforms like Facebook, Instagram, LinkedIn and Pinterest. Through this unique set of targeting options, social advertising is an in-expensive way to boost your brand awareness. Of course, the trick of the trade is to apply it the right way and create a linear revenue stream.
Extremely accurate targeting options
More sales / leads from your website
Increased brand awareness
Applicable in every phase of the customer journey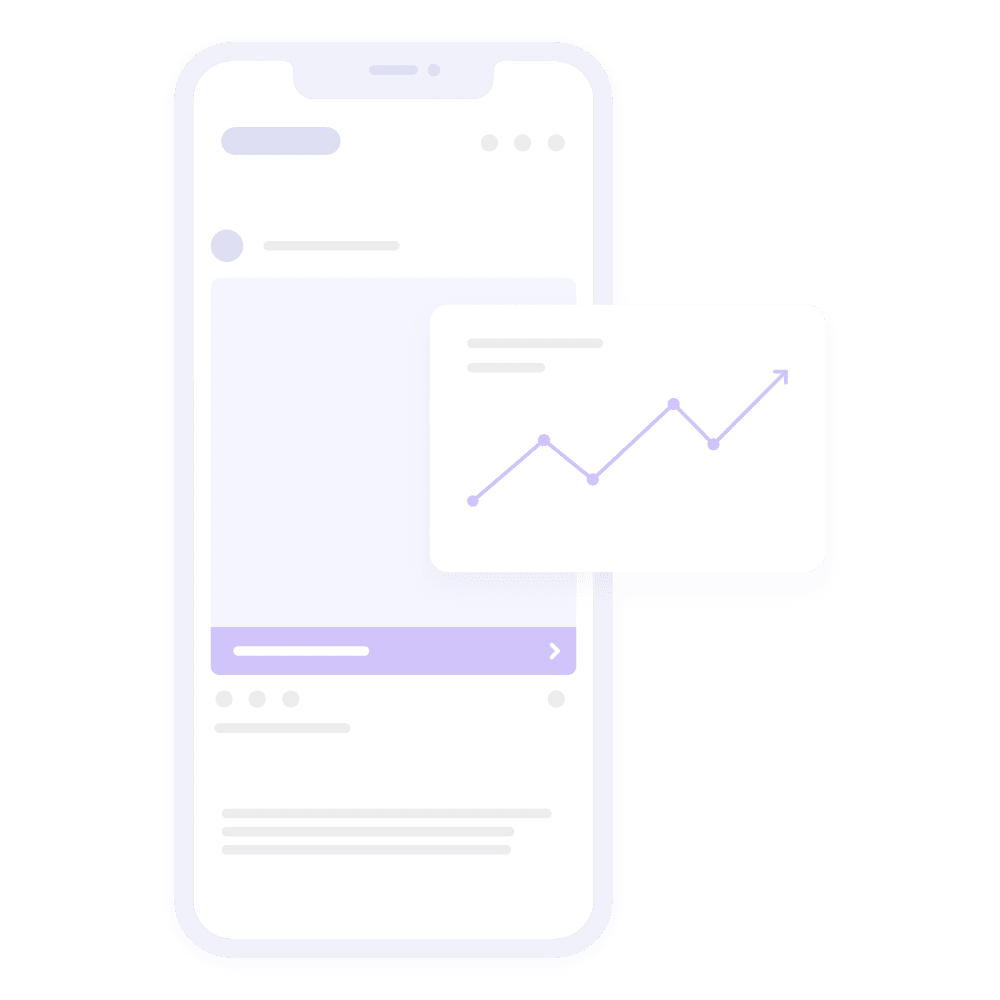 Social Ads with Mediaworx
.
Real dedicated specialists

1:1 Ad-to-page experience

Comprehensive reporting

Conversion focused from A to Z
1

Analysis & first meeting

At first, we look at the possibilities prior to meeting you, the company and your goals.
2

Strategy & proposal

With your set goals, we work out one strategy that fits your growth plan, targets and budget.
3

Development & Implementing

As soon as our proposal is approved we dive into the development of the strategy, to implement for your business.
4

Learning & Optimizing

Data driven, we learn and optimize your strategy to make it a successful and scalable funnel.
5

Scale up

Now we are really ready for growth, are you?
Facebook Ads
Through Facebook Business we can target your audience based on age, gender, relationship status, "liked" pages, general interests, and much more. These targeting features ensure your content is displayed to a highly targeted audience, and is an essential strategy that we pair with each of our campaigns to ensure maximum reach. With Facebook advertising you have similar auction options such as cpc (cost-per-click), cpm (cost-per-thousand-impressions) and cpa (cost-per-acquisition). Depending on the goal of your campaigns we decide which bid strategy is the best fit. With over two billion users, Facebook is the biggest social media platform. So many different groups and audiences have established themselves across the platform, which makes advertising on Facebook a great medium for almost any company.
Instagram Ads
On a platform dominated by photos and videos there are many opportunities to advertise in unique and engaging ways. Instagram is the number one platform where users discover new products. Whether it be informational videos or photos that showcase your product or service, an appealing visual presentation is a must. Instagram is best used for introducing new products/services, loyalty promos, generating more instagram followers, acting on local events and increasing your brand awareness. Instagram Advertising is fully integrated with Facebook Ads so you get the benefits of Facebook's superior campaign customization options, diverse formatting, and assorted targeting capabilities combined with Instagram's high engagement. We at Mediaworx know exactly how to tell and sell your stories.
LinkedIn Ads
LinkedIn is the largest professional network in the world with over 610 million users across the platform. Over 94% of B2B marketers utilize LinkedIn in some capacity to promote their brands, and LinkedIn is frequently rated the top social media platform for lead generation. For the right businesses, LinkedIn advertising has the power to put your company on the radar of decision makers at the companies you'd love to do business with. LinkedIn advertising allows companies to share their paid content (on cost-per-click) and information with targeted individuals based on industry, company name, company size, skills, seniority, job function, job title, and more. On LinkedIn you can advertise with different ad formats and styles such as text ads, sponsored updates, display and video ads. LinkedIn advertising is great for many companies but is best suited for recruitment, B2B campaigns and business services.
Pinterest Ads
Pinterest is the market leader in the world of the visually driven search engine and the go-to place for inspiration. Besides being a search engine, Pinterest is a social media platform where the image and the visual representation of your products reign supreme. If your target audience is in the orientation phase and you want them to know about your product, then Pinterest advertising is indispensable to your online marketing strategy.
We reach your target audience with promoted pins, video pins, carousels and app pins early in the customer journey. These pins allow consumers to click through to your site and continue their buying journey. We bid on the amount that you are prepared to pay per click, engagement, or impression. The most widely used targeting options are keyword and interest based.
Pinterest is the ideal platform for building your brand recognition, increasing website traffic and boosting your video views early in the customer journey.
Let us do a quickscan! and discover the possibilities.
What people
say about us
.
"Outstanding service and results working with MediaWorx. We have seen great results and always appreciate the top level of customer care provided. Speedy, efficient and easy to deal with. Highly recommended."

Nathan H.

Discover Canada Tours
"MediaWorx has done a fantastic job of managing my online marketing presence. I have seen a large increase in the number of quality leads that are generated through their efforts. I would gladly refer them to anyone!"

Tanner S.

Specialized Garage
"Really enjoy working with mediaworx. They delivers quality product at reasonable rates. Very punctual and does what they say they will. Very honest business and I have had such good results that I have had to dial things back a bit so I can handle all the business."

Bryan T.

Concrete Experts
"We've been working with mediaworx for some time now. They are knowledgeable, prompt in service, genuinely engaged and champions of our brand."

Sam I.

VSOHA
"I use mediaworx for my adwords. They have given me value every step of the way. They are always quick to respond and make any changes that I need. They are absolutely experts at what they do."

Hall T.

Bust Energy
"Excellent customer service, greatly improved my customer acquisitions for both my locations. Would highly recommend them for any business!"

Attila T.

Tamas EyeCare