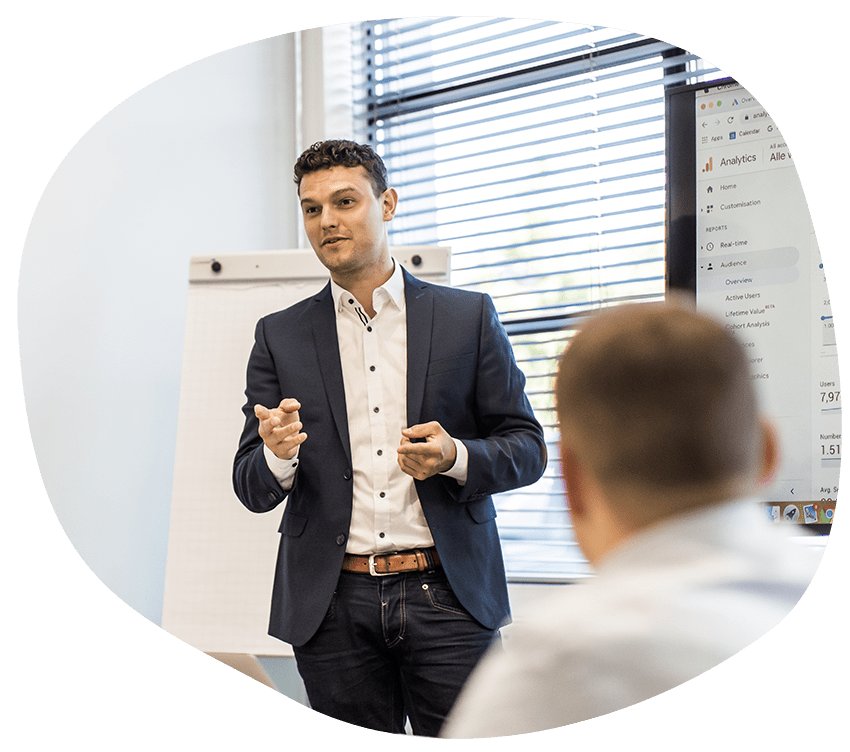 The Mediaworx specialties
.
At Mediaworx we have several different advertising specialties. We develop custom strategies to target your audience in the best way possible.
Search engine advertising (SEA)
.
Are you looking for more warm leads or simply more sales? Then search engine advertising is what you need for your organization. With search engine advertising you show up right at the top of the paid search results in Google or Bing. With SEA (or also called SEM search engine marketing) we focus on answering the user's search query with your personalized ads. In the end you only pay-per-click (ppc) or with highly optimized campaigns you pay per conversion. The higher the quality of the ad account, the lower the price per click or conversion.
At Mediaworx our approach is hands on and performance driven. People sometimes see us as 'just' advertisers, and that is exactly right. However we see digital advertising as much more than building ad campaigns. Advertising is only one small part of the overall strategy.
Are you just starting out or do you want to scale up your existing campaigns, we develop a custom strategy for everyone.
Instantly at the top of Google or Bing

Fast results

Full control over costs

Specific target options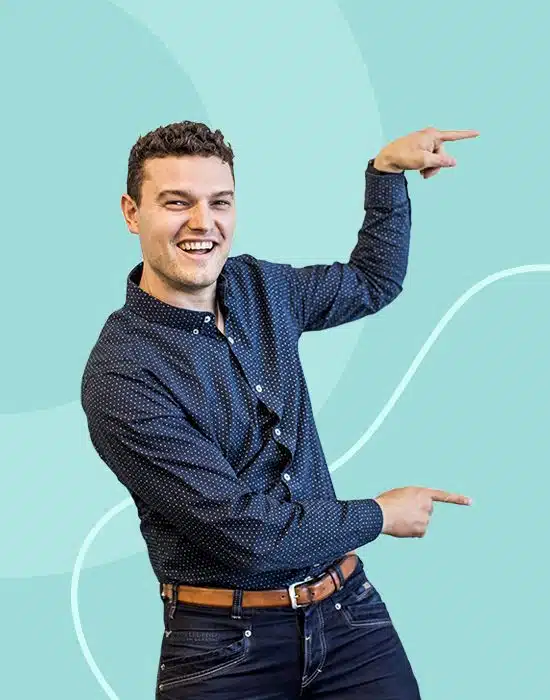 Display and Video advertising are one of the best ways to boost your brand awareness for your specific target audience. There are several different channels to choose from, such as the Google Display Network (GDN), Programmatic ads (uses AI & machine learning) and YouTube video ads. Besides the usual pay-per-click bid strategy you can also buy your ad spaces based on CPM (cost-per-1000-impressions). Through each of these channels you can display standard static ads but also rich media (animated html5 ads) and video ads. We always say, first impressions count. Did you know that it only takes 50 milliseconds for someone to form their opinion about your brand or website? We help you to make sure that every first impression counts.
Endless targeting options

Increase brand awareness

Low cost-per-click

Visual brand impression
Be there. Not just on search engines. Advertising through social media channels is an extremely effective marketing tool. You can reach your specific audience in no time and target them based on demographics, geography and interests. On top of that we use this data again to find lookalike audiences on platforms like Facebook, Instagram, LinkedIn and Pinterest. Through this unique set of targeting options, social advertising is an in-expensive way to boost your brand awareness. Of course, the trick of the trade is to apply it the right way and create a linear revenue stream.
Extremely accurate targeting options

More sales / leads from your website

Increased brand awareness

Applicable in every phase of the customer journey
Let us do a quickscan! and discover the possibilities.
What people
say about us
.
"Outstanding service and results working with MediaWorx. We have seen great results and always appreciate the top level of customer care provided. Speedy, efficient and easy to deal with. Highly recommended."

Nathan H.

Discover Canada Tours
"MediaWorx has done a fantastic job of managing my online marketing presence. I have seen a large increase in the number of quality leads that are generated through their efforts. I would gladly refer them to anyone!"

Tanner S.

Specialized Garage
"Really enjoy working with mediaworx. They delivers quality product at reasonable rates. Very punctual and does what they say they will. Very honest business and I have had such good results that I have had to dial things back a bit so I can handle all the business."

Bryan T.

Concrete Experts
"We've been working with mediaworx for some time now. They are knowledgeable, prompt in service, genuinely engaged and champions of our brand."

Sam I.

VSOHA
"I use mediaworx for my adwords. They have given me value every step of the way. They are always quick to respond and make any changes that I need. They are absolutely experts at what they do."

Hall T.

Bust Energy
"Excellent customer service, greatly improved my customer acquisitions for both my locations. Would highly recommend them for any business!"

Attila T.

Tamas EyeCare